Lazarus Clamp - the bird is not the metaphor album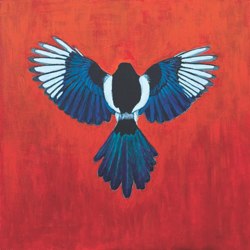 Lazarus Clamp
the bird is not the metaphor
LRR044
2xLP / CD / DL
Release date: 18th April 2015
Press
THE SUNDAY TIMES (Stewart Lee): "Thirtysomething Englishmen whose fifth album lays articulate and considered lyrics over unexpectedly experimental textures and deconstructed skinny guitar licks." BEARDED: "This is a gem, blending Yo La Tengo, The Evens and fIREHOSE. Sulky, brooding and utterly brilliant."

DROWNED IN SOUND: "One of the undiscovered gems of UK DIY music."
About
During 2014-15, Lazarus Clamp will celebrate twenty years of bloody-minded music-making with the release of their 6th and finest album to date. The band started playing together in Leicester in 1994 and have released music with the cream of the UK's DIY labels including Bearos, Amberley, Words & Works Rejected, Vespertine and Jonathan Whiskey. They have toured and played with David Grubbs, Julie Doiron, The New Year, Ligament, Songs: Ohia, Giant Sand and Laura Cantrell.

The rhythms, dynamics and interplay between their instruments are often deceptively complex yet always accessible. Their arrangements generally employ relatively 'spare' post-punk aesthetics. The 12 new songs were recorded live and direct to 2" tape by Lewis Childs in a converted oasthouse in southern England. They were mastered for analogue by Lewis and for digital by Matthew Barnhart at Bob Weston (Shellac)'s Chicago Mastering Service.